Characteristics of Sicilian Pecorino DOP
Shape : Characteristic cylindrical shape with flat or slightly concave faces. The side is about 10-18 cm high.
Weight : Its weight is between 4 and 12 kg.
Appearance :The crust is white/yellow with a very rough surface due to the reed basket. The paste is compact, white or pale yellow with few holes.
Flavor : strong taste, slightly spicy but fruity, with a floral and spicy scent.



reference : CoRFiLaC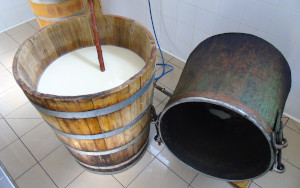 The spicy taste increases with the aging period which varies from 4 to 8 months.
The spicy gradation is due to the presence of polyphenols and antioxidants. The traditional production method and the use of wooden tools allow an optimal regulation of the surface bacterial flora. This method influences both the health and sensory spheres of Pecorino Siciliano PDO.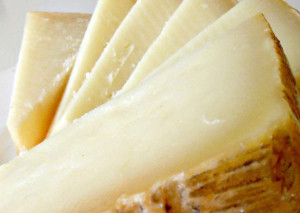 The floral and spicy aroma, with a slightly fruity aftertaste.
The quality of pecorino depends significantly by animal feeding and by the milk processing methods.
The floral scents come from the green pastures that the herd feeds on. Fresh milk is not altered by the pasteurization processes which cancel all its characteristics.